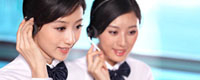 Name: Jessie
Tel: +86-755-27864416
Mobile: +86-18823763597
E-mail: jessie@rxxdisplay.com
Add: 3rd Floor Bldg.11,ChangXing Technical Zone,Wan An Road,Sha Jing town,Ban An district ,Shen Zhen ,GuangDong, China.
Skype: +8618823763597
WeChat: +8615623028461
whatsapp: +8618823763597
QQ: 1610996003





Company News
>> Corning Announces World's First Smartphone with Sixth Generation Gorilla Glass
Corning announced on August 2 that OPPO Guangdong Mobile Communications Co., Ltd. (OPPO) will be the first mobile device manufacturer to adopt Corning® Sixth Generation Gorilla® Glass, the latest breakthrough in Corning cover glass technology, OPPO The new flagship model with the sixth generation of Gorilla Glass is scheduled to be released in the coming weeks.
The sixth generation of Gorilla Glass, officially launched in July 2018, is Corning's most durable cover glass to date. Survey data shows that consumers drop an average of 7 smartphones per year. To further enhance the performance of the cover glass, Corning scientists developed and designed a new material to meet the challenges of multiple drops. In laboratory tests, the sixth generation of gorilla glass was able to withstand an average of 15 drops from a height of 1 m to a rough surface. Under the same test conditions, other competing glasses, such as soda lime and aluminosilicate glass, were damaged when they first fell.
John Bayne, vice president and general manager of Corning Gorilla Glass, said, "We are very happy to see OPPO adopt the sixth generation of Gorilla Glass. OPPO's new flagship model will be interactive in the digital age and relying on smartphones. Provides equipment that is better able to withstand multiple drops."
OPPO not only applies the sixth generation of Gorilla Glass to its latest flagship model, it is also one of the loyal users of the fifth generation of Gorilla Glass, and its many smartphone products use the fifth generation of Gorilla Glass as the cover glass. , including the recently released OPPO Find X and R15 models.
OPPO Vice President Wu Henggang said: "OPPO and Corning have always maintained close cooperation, we have already brought a good experience to consumers around the world through a variety of OPPO smart phone products. We are very excited about the new smartphone products that OPPO will release soon. We are the first to commercialize Corning's sixth-generation Gorilla Glass, and we believe that consumers around the world will have an unprecedented experience."
Today, more than 45 mainstream brands, more than 6 billion devices, use Corning Gorilla Glass. Corning's sixth-generation Gorilla Glass is Corning's latest example of continuous innovation – leveraging its core understanding of materials science and process development expertise to create products that change lives.