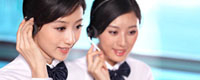 Name: Jessie
Tel: +86-755-27864416
Mobile: +86-18823763597
E-mail: jessie@rxxdisplay.com
Add: 3rd Floor Bldg.11,ChangXing Technical Zone,Wan An Road,Sha Jing town,Ban An district ,Shen Zhen ,GuangDong, China.
Skype: +8618823763597
WeChat: +8615623028461
whatsapp: +8618823763597
QQ: 1610996003





Company News
>> In the first half of the year, the output value of the electronic information industry in Chengdu High-tech Zone exceeded 120 billion yuan: BOE's outstanding performance
Recently, Chengdu Hi-tech Zone announced the development of the electronic information industry in the first half of the year: the completed output value was 125.84 billion yuan, an increase of 14.1% year-on-year; the fixed assets investment amount was 11.2 billion yuan.
The rapid growth of Chengdu's electronic information industry is inseparable from the leading role of major enterprises and projects. It is reported that 10 leading enterprises of electronic information major projects such as Intel, Dell and BOE have achieved output value of 108.168 billion yuan in the first half of the year, an increase of 17.89% year-on-year. The overall growth rate is higher than the average, providing effective support for industrial stability. The growth rate of BOE is particularly prominent, with the half-year output value increasing by 67.59%.
Looking at the project construction progress, the BOE OLED production base project is about to sign, and the new generation display industry will take a new step. Industry pressure sensor, LCD production base and headquarters project, Texas Instruments packaging and testing expansion project, Yuxin packaging and testing production line transformation and three new plant construction projects, core source system (MPS) power device capital increase and R&D center project, Molex Precision connector expansion project, advanced power separation device capital increase project, Japan Idemitsu Komyo photoelectric display material project has started or is about to be built, with a total investment of 2.5 billion US dollars, is expected to be put into operation from 2019 to 2020; see project recruitment, Chengdu According to the relevant person in charge of the high-tech zone, there are 70 talks with Germany, Japan, Hong Kong and other places, involving a total investment of 70 billion yuan.