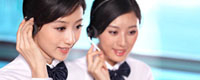 Name: Jessie
Tel: +86-755-27864416
Mobile: +86-18823763597
E-mail: jessie@rxxdisplay.com
Add: 3rd Floor Bldg.11,ChangXing Technical Zone,Wan An Road,Sha Jing town,Ban An district ,Shen Zhen ,GuangDong, China.
Skype: +8618823763597
WeChat: +8615623028461
whatsapp: +8618823763597
QQ: 1610996003





Company News
>> Hammer nut Pro 2S "stable" release Visionox supplies AMOLED screen
On August 20th, Hammer Technology 2018 Summer New Product Launch Conference was held in Beijing. In the humorous mode of Hammer Technology CEO Luo Yonghao, the game released the nut "Pro 2S" with a subversive "infinite screen" function and "TNT" large-screen operating system and many new accessories. At the press conference, Luo Yonghao said that the "Nut Pro series is the most mature and balanced product line in the history of hammer technology," and as the "stable" product in this year's hammer technology product plan, the nut Pro 2S was in the previous generation. Based on the important upgrade of hardware configuration and functions.
Compared with the LCD screen of the previous generation Pro 2, the nut Pro 2S released this time is equipped with a 6.01-inch FHD+AMOLED full screen provided by domestic display panel manufacturer Visionox. The ratio of this screen is 18:9, which is a low The power consumption OLED is full screen with a contrast ratio of 100,000:1 and 100% coverage of the P3 wide color gamut. At the same time, because the OLED screen is thinner, the overall thickness of the mobile phone is also reduced, which is more lightweight. According to relevant sources, as one of the important upgrades of the nut Pro 2S, its screen is exclusively supplied by Visionox.
According to media reports, the sales of the previous generation of the product Pro 2 achieved a win-win situation, and the upgraded version of the Pro 2S, which was released this time, has only exceeded 310,000 in the Jingdong platform within 24 hours.
Previously, the production capacity of domestic OLED panel manufacturers has been questioned. As the screen supplier of the nut Pro 2S, Visionox not only confirmed its mass production capability, but also another breakthrough for domestic display panel manufacturers. Compared with the high cost of overseas military groups such as Samsung, domestic screens have a natural price advantage, and domestic mainstream mobile phone brands have been looking for more cost-effective screen cooperation solutions. In the future, this combination will become more and more common with the increasing production capacity and product quality of domestic display panel manufacturers.