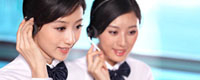 Name: Jessie
Tel: +86-755-27864416
Mobile: +86-18823763597
E-mail: jessie@rxxdisplay.com
Add: 3rd Floor Bldg.11,ChangXing Technical Zone,Wan An Road,Sha Jing town,Ban An district ,Shen Zhen ,GuangDong, China.
Skype: +8618823763597
WeChat: +8615623028461
whatsapp: +8618823763597
QQ: 1610996003





Company News
>> Panasonic authorized OLED panel printing technology to save 20%~30% cost
On August 23, Matsushita announced that it will license low-cost OLED panel manufacturing processes in cooperation with JOLED Inc., a joint venture subsidiary. JOLED Inc. is a printing OLED manufacturer established by JDI, Sony and Panasonic in August 2014 to accelerate the development and commercialization of OLED mass production.
Panasonic said that JOLED Inc is negotiating with several panel makers around the world and wants to license the OLED panel printing process. According to JOLED Inc, its panel printing program can save 20% to 30% compared to current traditional OLED panel manufacturing processes.
In the new partnership, Panasonic will be responsible for the design and development of printing equipment, and SCREEN Finetech will manufacture printing equipment under the license of Panasonic Production Engineering, and will sell it with JOLED and provide maintenance and other services.
In addition to licensing OLED panel printing programs, JOLED Inc also plans to independently produce small-size OLED panels by 2020. To this end, JOLED Inc has raised approximately $425 million in June this year.
Currently, more and more smartphone manufacturers are turning to OLED screens. Compared with the LCD screen, the OLED screen is thinner and the color is more vivid. Last year, the Apple iPhone X has adopted an OLED screen, and two iPhones are expected to use OLED screens this year.
At the end of 2017, JOLED began commercial production of 21.6" 4K OLED panels. JOLED's large-scale production line will be established in Nengmei City, Ishikawa Prefecture. The new plant will have a capacity of 20,000 pieces of 5.5 generations (1300x1500 mm) per month, planned for 2020. Started mass production.
JOLED recently raised about $400 million from auto parts manufacturer Denso ($270 million), major trading company Toyota Tsusho ($90 million), Sumitomo Chemical and ScreenHoldings.