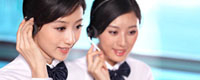 Name: Jessie
Tel: +86-755-27864416
Mobile: +86-18823763597
E-mail: jessie@rxxdisplay.com
Add: 3rd Floor Bldg.11,ChangXing Technical Zone,Wan An Road,Sha Jing town,Ban An district ,Shen Zhen ,GuangDong, China.
Skype: +8618823763597
WeChat: +8615623028461
whatsapp: +8618823763597
QQ: 1610996003





Company News
>> Samsung plans to install about 5 LED movie screens in India before the end of the year
According to foreign media reports, Samsung has announced that it has cooperated with India's major PVR Cinemas to launch LED screens for large screens in India.
A senior Samsung executive said that Samsung India plans to install about five 4K Onyx cinema LED screens in cinemas around India by the end of 2018.
Puneet Sethi, vice president of consumer electronics business in Samsung India, said: "This is the first time we have installed this kind of product in India. We are now stepping up and plan to install about 5-7 of these cinema LEDs in India by the end of 2018. screen."
Previous reports have shown that PVR Cinemas will be one of the first multiplex cinema chains in India to install Onyx Cinema LED screens. Sethi pointed out: "In order to work in India, we will first focus only on Delhi and Mumbai. In the first quarter of 2019, we will also focus on other metropolises such as Bangalore, Pune and Hyderabad. We are currently leading with others. The multiplex cinema chain is negotiating."
The technology was first launched by Samsung in 2017 and the first screen was deployed in Korea.
PVR Cinemas said it will install the 4K Onyx Cinema LED screen in Mumbai by the end of 2018. This LED display offers comprehensive solutions such as "Onyx View", "Onyx 3D" and "Onyx Sound". In addition, this screen provides HDR (High Dynamic Range) for cinemas with up to 10 times the content of standard cinema projectors at the highest brightness level.