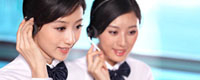 Name: Jessie
Tel: +86-755-27864416
Mobile: +86-18823763597
E-mail: jessie@rxxdisplay.com
Add: 3rd Floor Bldg.11,ChangXing Technical Zone,Wan An Road,Sha Jing town,Ban An district ,Shen Zhen ,GuangDong, China.
Skype: +8618823763597
WeChat: +8615623028461
whatsapp: +8618823763597
QQ: 1610996003





Company News
>> Significantly high shipments of large-size TFT LCD panels in July 2018
According to relevant data, in July 2018, the unit and area shipments of large-size thin film transistor liquid crystal display (TFT LCD) panels hit a new monthly high. According to data provided by IHS Markit, in July 2018, unit shipments of TFT LCD panels increased by 10% year-on-year to 64.30 million units, while area shipments increased by 19% to 17 million square meters.
"The new production facilities from China, such as the 10.5th generation line of BOE and the 8.6th generation line of CEC-Panda of CLP Pong, all started mass production in the first half of this year. Since the second quarter of 2017, the above fabs Production increased as their glass inputs and production growth rates increased," said Robin Wu, principal analyst at IHS Markit. "Despite the increasing production, panel makers continue to maintain line utilization and try to drive panel shipments by lowering panel prices in the first half of 2018, which is one of the reasons for the growing panel shipments."
Among them, LCD TV panels have become a major factor in the record-breaking of LCD panel shipments of 9 inches or more. According to the monitor market tracking report provided by IHS Markit, unit shipments of LCD TV panels increased by 15% year-on-year to 24.6 million units, and area shipments increased by 21% to 13.3 million square meters.
Panel manufacturers suffered from higher TV panel inventory in the first half of 2018 due to increased capacity. Panel prices have been weak for nearly a year, causing panel makers' margins to drop significantly. Wu said: "Therefore, before the third season of the industry's strong demand, panel makers hope to clear the inventory, which will increase the panel price again. This will also lead to the rapid growth of TV panel shipments recently, further promote Overall large-size panel shipments reached record highs." As panel makers hoped, LCD TV panel prices began to rebound in July 2018.
In July 2018, from the perspective of unit shipments, China's panel maker BOE ranked first in the TFT LCD panel market, with a market share of 24%; followed by LG Display, with a market share of 19%. However, in terms of area shipments, South Korea's LG Display continues to lead with a market share of 20%, followed by BOE with a market share of 18%.