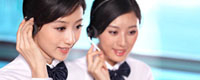 Name: Jessie
Tel: +86-755-27864416
Mobile: +86-18823763597
E-mail: jessie@rxxdisplay.com
Add: 3rd Floor Bldg.11,ChangXing Technical Zone,Wan An Road,Sha Jing town,Ban An district ,Shen Zhen ,GuangDong, China.
Skype: +8618823763597
WeChat: +8615623028461
whatsapp: +8618823763597
QQ: 1610996003





Company News
>> Samsung flexible OLED screen will be used for OPPO millet folding mobile phone
In 2017, BOE announced the official mass production of Chengdu's 6th generation flexible OLED panel production line. This is China's first and second global mass production of 6 generations of flexible OLED panel lines, breaking South Korea's monopoly position in the flexible OLED panel market.
However, BOE OLED screen and Samsung compete, it will take time to quickly seize market share. According to foreign media reports, Samsung Display has provided flexible panel samples to OPPO and Xiaomi, and found that Samsung is convinced that the products are better than Xiaomi, OPPO or Huawei equipment. Better, so I am willing to offer exclusive panels to these manufacturers to quickly expand the market for foldable phones.
Analysts also expect the company's foldable panels to ship up to 1 million units next year and up to 5 million units in 2020.