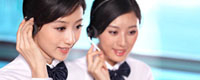 Name: Jessie
Tel: +86-755-27864416
Mobile: +86-18823763597
E-mail: jessie@rxxdisplay.com
Add: 3rd Floor Bldg.11,ChangXing Technical Zone,Wan An Road,Sha Jing town,Ban An district ,Shen Zhen ,GuangDong, China.
Skype: +8618823763597
WeChat: +8615623028461
whatsapp: +8618823763597
QQ: 1610996003





Company News
>> LGD shares in NanoSys to accelerate the layout of the QLED market
According to foreign media reports, LGD has invested 10.7 billion won (about 65.51 million yuan) in Quantum Point (QD) materials company NanoSys, acquired 4% of the shares (5,699,954 preferred shares), began to manufacture self-luminous quantum dot light-emitting diodes (QLED). This is after Samsung Electronics released its self-illuminating QLED TV, LG also joined the market.
NanoSys is a professional QD materials company. The company supplies QD materials to the global display market and has a number of influential patents.
In 2008, Nanosys tried to use QD Tube in mobile phones. The product name was called Quantum Rail (cooperating with LG). The time was 5 years earlier than QDV. It was found that Tube was too difficult to make oxygen. The rate is not good, and the mass production is insufficient. Nanosys has made an elegant turn. In early 2010, it launched the Quantum Dot Enhancement Film (QDEF) developed in cooperation with 3M.
At this IFA, Samsung officially launched its first 8K QLED TV to the market, the model is Q900/Q900FN (85Q900FN in the US). Although the mass production is not as shocking as the design of the concept machine, considering the 8K resolution and AI characteristics. , 4000 nit peak brightness, support HDR10 + standard, etc., can still be said to be the living room fetish.
The Q900 is available in 65-inch, 75-inch, and 85-inch sizes, but the US version of the Q900FN is only available in 85-inch. According to reports, this light quality sub-point display uses a full array of backlights (straight-in backlight partition control), AI algorithm (preset 100,000 kinds) can convert non-8K content into 8K. For other functions, the Q900 has built-in Bixby voice and SmartThings smart home, slim optical cable with integrated input cable, environmental adaptive mode, and automatic detection input device.