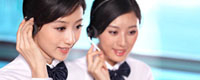 Name: Jessie
Tel: +86-755-27864416
Mobile: +86-18823763597
E-mail: jessie@rxxdisplay.com
Add: 3rd Floor Bldg.11,ChangXing Technical Zone,Wan An Road,Sha Jing town,Ban An district ,Shen Zhen ,GuangDong, China.
Skype: +8618823763597
WeChat: +8615623028461
whatsapp: +8618823763597
QQ: 1610996003





Company News
>> Glory Magic 2 yet another core configuration first exposure: equipped with the strongest screen, the screen fingerprint is stable?
This year, Apple released three iPhones - iPhone XS, iPhone XS max, and iPhone XR. Just like in previous years, even if the configuration is upgraded and the price is expensive, there is a phenomenon that "every year does not change": the poor watch the live broadcast, the rich buy it directly, Eat melons and people to write a paragraph.
After the end of the Apple conference, Zhao Ming, the president of Glory, who has always been at the forefront of the innovation trend, bluntly said on Weibo: "Unexpected, including price! More and more mediocre, the industry needs bold innovation."
Speaking of innovation, glory has this enthusiasm: AI double camera 2.0, "scare technology" GPU Turbo, AIS handheld super night scene, THE NINE liquid cooling... glory never stops on the road of technological innovation.
At the IFA 2018 exhibition last month, Zhao Ming first exposed the world's first Magic Slide magic full-screen mobile phone, the glory Magic 2.
According to previous news, the glory Magic 2 adopts a sliding screen structure design with a minimal structure and a screen ratio of nearly 100%. It is equipped with a Kirin 980; equipped with a new AI operating system and the entire learning system mechanism to simultaneously activate the AI ​​function while sliding the screen. In terms of charging, it will maintain a 40W level.
In addition to the Kirin 980 and the smarter AI, Glory Magic 2 has another core configuration exposed.
On the morning of the 14th, in response to questions from users about "magic2 will be the screen of AMOLED", Xiong Junmin, vice president of glory products, replied: "Must have".
As we all know, AMOLED screen is better than LCD in terms of color performance and contrast. AMOLED screen is more slim and more plastic. This is also a prerequisite for fingerprint under the screen. It is no accident that Magic 2 should adopt AMOLED screen and screen. The next fingerprint technology seems to be a matter of course.
Zhao Ming revealed that comprehensive screen technology is not the core and key to glory, AI is. He said, "Magic 2 is the smartest mobile phone, and its IQ is much higher than the mobile phones on the market."
What do you think of this phone? Are you looking forward to it?