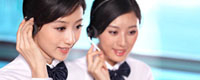 Name: Jessie
Tel: +86-755-27864416
Mobile: +86-18823763597
E-mail: jessie@rxxdisplay.com
Add: 3rd Floor Bldg.11,ChangXing Technical Zone,Wan An Road,Sha Jing town,Ban An district ,Shen Zhen ,GuangDong, China.
Skype: +8618823763597
WeChat: +8615623028461
whatsapp: +8618823763597
QQ: 1610996003





Company News
>> Foxconn will receive a large number of iPhone XR orders and master OEMs to less than 30%
According to foreign media reports, due to capacity issues and delayed shipments of some key components, Apple has shifted a large number of new iPhone XR OEM orders from Heshuo to Foxconn.
Initially, Apple will use the LCD screen iPhone XR's OEM orders to be handed over to Foxconn and Heshuo respectively. Among them, Heshuo scored about 60%, and Foxconn scored 30%. However, after Apple's latest adjustment to the OEM share, the current OEM share of Hexo's iPhoneXR has dropped to less than 30%, and Foxconn's OEM share has ushered in a sharp rise.
This year's iPhone XS/XS Max is overly expensive, so that users who still have a glimmer of hope have given up on buying ideas and switched to the iPhone XR, which is relatively cheap. A Foxconn staff close to Apple also revealed that Apple has bet on the iPhone XR. They admit that the more expensive iPhone XS innovations are not many, and the relatively cheap and functional iPhone XR may be more People like it. In addition, Apple is not satisfied with the sales of iPhone X last year, so I hope that this year's iPhone XR.
According to the news given by the industry chain, the shipment of iPhone XR will reach 20 million this year. This order will account for more than 50% of Apple's overall new iPhone orders, and the strong momentum of the aircraft will last at least until 2019. Early year. At present, iPhone XS Max has a monthly shipment of about 4 million to 5 million units, accounting for about 20% of the total new iPhone shipments.
It is understood that among the three iPhones this year, Foxconn is still the largest manufacturer of OEMs. Specifically, the 5.8-inch OLED version of the iPhone is ordered by Foxconn. The 6.5-inch OLED version of the iPhone is shared by Foxconn and Heshuo, of which Foxconn allocates 75% and Heshuo accounts for 20%. Wistron had previously OEM iPhoneSE for Apple. The company originally hoped to increase the company's revenue through the 6.1-inch LCD version of the iPhone XR foundry. However, it is understood that the latest news is that the company has not obtained the OEM contract for this year's iPhone XR. .
Regarding Apple's move of a large number of new iPhone XR OEM orders from Heshuo to Foxconn, the report pointed out that Apple's main basis for this adjustment is that the yield of Heshuo's foundry is lower than expected, and its factory in mainland China has appeared. The situation of serious shortage of workers.
At the same time, the report also pointed out that iPhone Panel's LCD screen supplier Japan Display's screen panel production is still not stable enough. As a "cheap version" new machine, the biggest change of iPhone XR is the LCD version of Liu Haiping, JapanDisplay said iPhone XR LCD shipments have been very low, the main problem is not in the hardware, but in the software . Because this LCD screen is also involved in many software-level designs, and this is the first LCD screen with bangs and full screen design.
According to news from the inside of the Foxconn foundry, the iPhone XR has already started mass production on a large scale. The problem of the high-prevention screen rate has been accelerated after the supplier has made some improvements. At present, Foxconn Zhengzhou Park has equipped 27 production lines for iPhone XR, each with 1200 workers, the most among the three models. At present, the yield of the production line is 93%, and the production efficiency is 590 mobile phones per hour per production line, and the production time is 19 hours per day. If Apple's news of transferring a large number of new iPhone XR OEM orders to Foxconn is true, it means that Foxconn's production line and production time may increase.
According to Taiwan's Electronic Times Network, Foxconn released its operating data for August. The company received an operating income of NT$396.8 billion in August, which is about $12.9 billion. Compared with July, revenue increased by 0.3%. Compared with the same period last year, it has increased by 25.3%. With the large-scale sales of Apple's new mobile phones and the possible increase in orders for iPhone XR, the Foxconn Group's revenue growth may continue to expand in the remaining months of 2018.