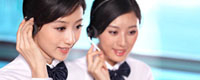 Name: Jessie
Tel: +86-755-27864416
Mobile: +86-18823763597
E-mail: jessie@rxxdisplay.com
Add: 3rd Floor Bldg.11,ChangXing Technical Zone,Wan An Road,Sha Jing town,Ban An district ,Shen Zhen ,GuangDong, China.
Skype: +8618823763597
WeChat: +8615623028461
whatsapp: +8618823763597
QQ: 1610996003





Company News
>> The 8K camp has added new members! Samsung's first 8K QLED quantum dot TV came
At the beginning of Sharp's unwillingness to launch the world's first consumer-grade 8K TV, I believe that both the industry and consumers are not optimistic. After all, 4K has just landed, and Sharp can't wait to offer the 8K feast. I am so anxious that I can't eat hot tofu.
Probably also the radical Sharp has completely stimulated the sensitive nerves of the TV industry, so many manufacturers including Samsung, LG, TCL and so on have also stepped up to the 8K track, which also prompted the 8K TV not to stay in the concept. Level, but really go to market. Now there is news that Samsung's first 8K QLED quantum dot TV has finally officially met with consumers, and will be officially released on October 28, priced at 14999.99 US dollars, about 10 million yuan.
In fact, when it comes to Samsung's new 8K QLED quantum dot TV, we have already "visited it" in August this year, but it did not announce its price at that time, and now with the announcement of the final answer, around Samsung The final mystery of the 8K QLED Quantum Dot TV is finally in the world.
Of course, seeing this price, Xiaobian I am convinced, 85-inch TV, actually sold a price of 100,000 yuan, even if there is a blessing of Samsung high-end brand, but at a high price, how much is "high" It is not cold."
According to Samsung, the display of the product uses a full array of backlights (straight-in backlight partition control), built-in Bixby voice and SmartThings smart home system. Of course, in addition to these, this TV certainly has a killer that is unknown. The so-called 8K AIUpscaling technology can convert low-resolution playback content into 8K multiplier technology by pre-setting 100,000 AI algorithms. Go to the screen.
In addition, it is worth mentioning that Samsung also solemnly emphasizes Samsung 8K QLED quantum dot TV. Compared with OLED, the biggest advantage is that it does not burn the screen, and even won the certification of the authority.
Although in essence, the lack of 8K content is still an important factor hindering the popularity of 8K TV, the pace of display technology iterative upgrade will never stagnate. I am optimistic, the TV hardware is under the charge, and sooner or later, the content will come to us quickly, and wait for it!