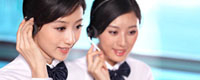 Name: Jessie
Tel: +86-755-27864416
Mobile: +86-18823763597
E-mail: jessie@rxxdisplay.com
Add: 3rd Floor Bldg.11,ChangXing Technical Zone,Wan An Road,Sha Jing town,Ban An district ,Shen Zhen ,GuangDong, China.
Skype: +8618823763597
WeChat: +8615623028461
whatsapp: +8618823763597
QQ: 1610996003





Company News
>> Manufacturers collectively force: 8K TV shipments will continue to climb
Although the resource packages have not yet risen, the manufacturers are already on the 8K TV. According to research firm IHS Markit, most of the 226 million TVs shipped in 2019 are 4K TVs, and 8K TVs are also shipping, with shipments exceeding 400,000 units.
IHS Markit predicts that the 8K TV market will grow from less than 20,000 in 2018 to 430,000 in 2019 and close to 2 million in 2020. The 8K TV is mainly concentrated above 65 inches, of course, there will be 60 inches in the later stage, but the price in the previous period is very expensive.
Even without too many 8K resources, the launch of 5G networks will drive the development of 8K TVs, because 8K content transmission is no longer a problem.
Now some manufacturers are also focusing on 8K TV. Samsung, Sharp, LG, Skyworth, Konka, Hisense and other TV manufacturers are all ready to push 8K TV, and completely accelerate the elimination of 4K.
In the choice of 8K panel, Sharp insists on LCD, while Samsung and LG are headed by OLED screen. At present, these two factions are different, but compared with Sharp's own support, the rest of the manufacturers are unanimous choices. OLED screen camp.