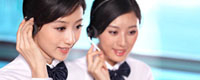 Name: Jessie
Tel: +86-755-27864416
Mobile: +86-18823763597
E-mail: jessie@rxxdisplay.com
Add: 3rd Floor Bldg.11,ChangXing Technical Zone,Wan An Road,Sha Jing town,Ban An district ,Shen Zhen ,GuangDong, China.
Skype: +8618823763597
WeChat: +8615623028461
whatsapp: +8618823763597
QQ: 1610996003





Company News
>> Samsung folding screen thanks to a large number of Japanese suppliers
Samsung has already demonstrated its foldable mobile phone. The most interesting part about this mobile phone is how the machine folds the screen without damage.
Korean media has reported the first supply chain analysis of the foldable device, which explains why Samsung can make a foldable screen. According to the report, Samsung and Sumitomo Chemical Co., Ltd. have cooperated to produce a "luxury" touch transparent polyimide that can be bent multiple times without any visible change. It will bond to the flexible OLED panel below, using a very durable and flexible adhesive that Samsung has developed for many years, which allows the device to bend a little in the middle without degumming. This special type of elastic adhesive is called an optically clear adhesive film (OCA) that can be bent thousands of times and retains its original size and shape.
Another Japanese supplier, Nichido Denko, is said to produce a polarizer film for curved displays, which itself is the type used in the current Galaxy S9 or Note 9 models.
It sounds like the Samsung Infinity Flex display uses a lot of Japanese technology, but the elastic hinge of the device comes from KH Vatec in South Korea.