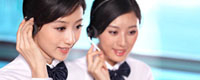 Name: Jessie
Tel: +86-755-27864416
Mobile: +86-18823763597
E-mail: jessie@rxxdisplay.com
Add: 3rd Floor Bldg.11,ChangXing Technical Zone,Wan An Road,Sha Jing town,Ban An district ,Shen Zhen ,GuangDong, China.
Skype: +8618823763597
WeChat: +8615623028461
whatsapp: +8618823763597
QQ: 1610996003





Company News
>> Samsung acknowledges that the Chinese market is losing, and hopes to fold the phone
As a leading brand of global smartphones, Samsung has a dazzling market share, but now has to admit defeat in the Chinese market. So in Samsung's view, what is the reason for his failure in China's most important smartphone market in China?
According to foreign media reports, Samsung mobile business owner Gao Dongzhen (DJ Koh) recently admitted in an interview with the media that Samsung mobile phones have failed in the Chinese market. As for the reason, Gao Dongzhen himself attributed it to a mid-range smartphone. Gao Dongzhen believes that the Samsung Galaxy A and J series mobile phones cannot match the Chinese competitors such as Huawei Xiaomi in terms of technological innovation and price.
Although the mid-end market failed, Gao Dongzhen made it clear that the future will not focus on the business strategy of selling cheap equipment. Gao Dongzhen believes that it takes a long time to focus on cheap smartphones. Samsung is too late, so it is pinned on the Samsung S10 and foldable screen phones that will be launched next year.
In fact, Samsung's defeat in the Chinese market has long been an indisputable fact. According to the latest data, in the third quarter just past, Samsung Mobile delivered only 600,000 mobile phones in the Chinese market, and its market share in China fell to 1%. In addition, due to the sluggish sales of Samsung mobile phones in the third quarter, Samsung Electronics has reduced its estimated shipments this year to 3 million units.
As the world's first mobile phone manufacturer, the reality of Samsung mobile phones in the Chinese market is awkward. At its root, the most important thing is Samsung's own products. The Samsung Galaxy Note7, launched in 2016, caused extremely bad effects in the domestic market due to the explosion and spontaneous combustion. After that, although Samsung still adheres to the dual flagship product strategy, there is never a masterpiece that can shock the market, so that Samsung's image and reputation in the Chinese market are getting worse.
More importantly, while Samsung gradually lost, the Chinese mobile phone manufacturers represented by Huawei and Xiaomi quickly rose, gradually consuming the original market share of Samsung, so that the current domestic market basically formed Huawei, Xiaomi, OPPO, VIVO and Apple dominate the situation. What is worrying is that if Samsung does not take the time to rebound, it is likely to become the next Nokia, and will eventually have to fade out of the historical stage.