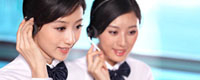 Name: Jessie
Tel: +86-755-27864416
Mobile: +86-18823763597
E-mail: jessie@rxxdisplay.com
Add: 3rd Floor Bldg.11,ChangXing Technical Zone,Wan An Road,Sha Jing town,Ban An district ,Shen Zhen ,GuangDong, China.
Skype: +8618823763597
WeChat: +8615623028461
whatsapp: +8618823763597
QQ: 1610996003





Company News
>> Huawei registered a series of Mate series trademarks to prepare for the folding screen new machine?
According to foreign media AndroidHeadlines, Huawei is applying for a number of brand new Mate trademarks, including Mate F, Mate Flex, Mate Flexi and Mate Fold. From the current situation, these trademarks may be used for the upcoming Huawei folding screen mobile phone.
At present, the four trademarks of Huawei have already submitted applications, but it is still unknown which one is currently used. It is estimated that the answer to this question may not be announced before February next year, but it is believed that it will be earlier than the release time of Huawei's folding screen mobile phone.
At the Paris conference in October, Yu Chengdong pointed out that Mate 20 X is an important step towards the release of the company's first folding screen mobile phone. It is speculated that this folding screen phone may use Huawei Mate 20 X as a template. After all, the machine is already equipped with a 7.2-inch large screen, which sacrifices portability for large-screen vision. If the machine can become a folding design, I believe it will solve the current portable problems.
According to the understanding of this new machine, this folding screen phone may support 5G network, but not necessarily Huawei's first 5G phone. According to industry insiders, this product will be released at the MWC in late February and early March next year.
According to previous exposures, Huawei's folding device will use Super AMOLED panels made by BOE. It is reported that the screen of the machine is 5 inches when it is bent and unfolded to 8 inches. In contrast, Samsung is 7.3 inches open and 4.6 inches closed.
It is expected that the price of Huawei's and Samsung's folding screen phones will exceed US$1,500 (about RMB 10,402), so such products are unlikely to be used for mass production at least initially, but only a few people will choose to buy them. To the surprise of the industry, Huawei's folding screen mobile phone is expected to be sold in South Korea.
Due to being divided into the Mate series, it is expected that this product will have flagship specifications, such as Kirin 980 processor and large battery. Of course, this product is likely to be unveiled in China, and no accident should be released in China with Huawei P30 series. It is believed that with the release of folding screen products, Huawei's reputation in the world will be further enhanced.