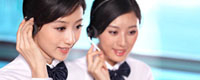 Name: Jessie
Tel: +86-755-27864416
Mobile: +86-18823763597
E-mail: jessie@rxxdisplay.com
Add: 3rd Floor Bldg.11,ChangXing Technical Zone,Wan An Road,Sha Jing town,Ban An district ,Shen Zhen ,GuangDong, China.
Skype: +8618823763597
WeChat: +8615623028461
whatsapp: +8618823763597
QQ: 1610996003





Company News
>> BOE will build a third 6th generation flexible AMOLED production line
Recently, BOE announced at the investor relations conference that it will open a third 6-generation AMOLED production line with a total investment of 46.5 billion yuan. BOE's cumulative investment in OLED panels amounted to 139.5 billion yuan, with an OLED production line in Chengdu, Mianyang and Chongqing.
According to BOE's announcement at the Investor Relations Conference, in the LCD panel, BOE's 6-generation production line will gradually shift to the market for applied products such as automotive, industrial control, electronic tags, medical and other niche products and sensors. . In Chongqing, Hefei and Beijing, the three 8.5-generation lines will flexibly adjust the product structure according to market demand to meet the needs of mobile LCD screens, notebook screens, monitors and 32-inch to 65-inch TV screens. In addition, Fuzhou's 8.5-generation line will focus on the 43-inch TV screen and part of the curved surface product market. Hefei's 10.5-generation line is currently improving, and will focus on products of 65 inches and above in the future.
In terms of OLED, Chengdu 6th generation AMOLED production line has reached mass production and shipment in October 2017, and the comprehensive yield has exceeded 70%. The product line is mainly positioned on the new high-end touch soft screen for smart phones and wearable devices. The 6th generation flexible AMOLED production line in Mianyang is currently under construction and is expected to be put into operation in 2019.
After two 6-generation AMOLED production lines in Chengdu and Mianyang, BOE announced that it will invest in the establishment of the third 6-generation flexible AMOLED production line in Chongqing. The total investment amount is the same as that of Chengdu and Mianyang 6th generation lines. It is 46.5 billion yuan.
According to a report from Qunzhi Consulting, the shipment of smartphones for global AMOLED panels in the first half of 2018 will be nearly 200 million, accounting for 21% of the global smartphone market, that is, one of the five handsets will use AMOLED screens. of. Samsung has firmly grasped the first advantage in terms of technology and capacity. The share in the first half of this year was as high as 94.7%, that is, 190 million AMOLED phones in the first half of the world used Samsung's AMOLED panels.
Followed by LG, domestic Visionox, Hehui Optoelectronics and Tianma Microelectronics. The top five OLED panel manufacturers in the first half of the year did not have BOE's presence. Their AMOLED panels were shipped in the second half of the year. The official mention of mass production in October was that the yield was over 70%, but BOE's AMOLED panel entered. Huawei's Mate 20 Pro supply chain is the first to break through the high-end market.
When talking about the future strategic layout, BOE stated that it is committed to creating a new ecosystem of "Internet of Screens and Devices", which will rely on display and sensing core technologies to develop three major businesses: port devices, smart materials, and smart medical workers.