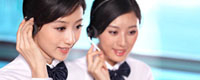 Name: Jessie
Tel: +86-755-27864416
Mobile: +86-18823763597
E-mail: jessie@rxxdisplay.com
Add: 3rd Floor Bldg.11,ChangXing Technical Zone,Wan An Road,Sha Jing town,Ban An district ,Shen Zhen ,GuangDong, China.
Skype: +8618823763597
WeChat: +8615623028461
whatsapp: +8618823763597
QQ: 1610996003





Company News
>> China's inkjet printing OLED screen sent a good news
As we all know, in the global panel field, Korean companies have always been the leader of the world, whether it is a profound technology precipitation or an innovative spirit that dares to break through, which has established the status of Korean enterprises in the panel industry. Others are so good, and this is also the rhythm of compelling peers and friends, so a chase is hot.
It is true that the leading position of Korean companies is difficult to see in the short term, but this does not seem to prevent Chinese panel makers from gaining in the panel field. Recently, the domestic panel maker BOE officially announced that it has successfully developed China's first 55-inch 4K OLED display with inkjet printing technology, which is expected to break the monopoly of Korean companies in the OLED field, and it will also become the rise of domestic OLEDs. Benchmarking.
Of course, this is undoubtedly a great news for Chinese color TV brands. After the LCD, OLED display technology immediately stood on the cusp of the times, but it is a pity that at present, in the field of large-size OLED panels, only LGD can be mass-produced globally. In other words, Chinese color TV manufacturers want to join the OLED camp, they must purchase panels from LGD, which is obviously being caught by others, and some of them are rushing.
Fortunately, BOE has taken a step forward, and the days of "lack of screens" may end. According to BOE, this 55-inch 4K OLED display uses the world's leading full-printing technology with a contrast ratio of 1000000:1 and a high color gamut of NTSC 96.8% for better image quality.
In addition, it is worth mentioning that compared with the evaporation process currently used in mainstream OLED panels, BOE uses inkjet printing technology to produce OLED display materials with a utilization rate of 90%, and also has obvious control over equipment and consumables cost control. Advantages can effectively reduce the manufacturing cost of OLED panels.
It should be pointed out that not only BOE, but also well-known panel giants such as South Korea's LG are actively researching OLED inkjet printing technology, which has successfully opened up new tracks. A little comforting is that the domestic panel makers have not been absent this time, and have already made a name for themselves, which is considered to be a great success!