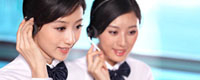 Name: Jessie
Tel: +86-755-27864416
Mobile: +86-18823763597
E-mail: jessie@rxxdisplay.com
Add: 3rd Floor Bldg.11,ChangXing Technical Zone,Wan An Road,Sha Jing town,Ban An district ,Shen Zhen ,GuangDong, China.
Skype: +8618823763597
WeChat: +8615623028461
whatsapp: +8618823763597
QQ: 1610996003





Company News
>> 3Q18 large-size TV into a trend 4K TV shipments hit a new high
It is reported that although the overall global TV shipments in the third quarter of 2018 were the same as last year, the average size of TV shipments was larger than that of any previous year.
According to market research firm IHS Markit, although TV sales in the first half of this year have increased by more than 7% due to strong seasonal demand for World Cup promotions, TV shipments in Western Europe, Latin America, the Middle East and Africa have appeared year on year. A two-digit decline rate.
As the price of 65-inch and 75-inch TVs dropped to new lows, global shipments of 69-inch and larger TV screens increased by more than 40% year-on-year in the third quarter, with shipments in North America and new markets increasing even more. This growth rate is more than 10% higher than in recent quarters.
Paul Gagnon, executive director of research and analysis at IHS Markit, said: "In the annual holiday shopping season, brands and retailers will try to launch larger TV screens to keep revenue growth and encourage users to adopt more such as 4K and smart TV. Value-added features. And this year, many promotions were concentrated on 65-inch 4K TVs, resulting in poor sales of small-screen TVs under 50 inches."
As the larger TVs have largely completed the transition from 1080p to 4K, the growth of the large TV market share has also driven the growth of 4K resolution TVs. In fact, the share of 4K TV shipments in the third quarter of 2018 reached a record high of nearly 44%. This quarter, 4K TV accounted for more than 71% of all TV revenue. The shipments of 8K TVs are still very small, and only one brand has achieved a small shipment in Japan and China. And it is expected that more brands will start shipping 8K TVs by the end of the year.
In the third quarter of this year, the price of 65-inch 4K LCD TVs in North America fell from $1,256 in the second quarter to $1,110. In the Chinese market, the average price of 65-inch TVs fell to less than $1,000 from the second quarter, and fell to $928 in the third quarter. Due to fierce competition in the Chinese market, Xiaomi and other brands have actively lowered their prices. In other regions, the 65-inch 4K TV is relatively expensive due to low sales pressure and small size of the addressable market.
Global OLED TV shipments declined slightly from the previous month; for upcoming holidays, the focus of the promotion is expected to shift to LCD TVs. LCD TV shipments increased by 14% from the previous month. QD LCD TV shipments also increased to 663,000 units in the third quarter, and the average size also exceeded 60 inches. Among them, the average size of OLED TVs broke through 59 inches for the first time, while the shipment share of 65-inch OLED TVs reached a new high of 38%.