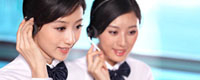 Name: Jessie
Tel: +86-755-27864416
Mobile: +86-18823763597
E-mail: jessie@rxxdisplay.com
Add: 3rd Floor Bldg.11,ChangXing Technical Zone,Wan An Road,Sha Jing town,Ban An district ,Shen Zhen ,GuangDong, China.
Skype: +8618823763597
WeChat: +8615623028461
whatsapp: +8618823763597
QQ: 1610996003





Company News
>> JDI said there is no production reduction plan during the year
Due to the poor sales of new iPhones this year, major suppliers have complained one after another. According to Japanese media reports, JDI reduced production of LCD panels by 30% due to the sluggish sales of iPhone XR. The report pointed out that JDI has gradually slowed down the production of panels supplied to iXR, and the production line is expected to be shut down for 10 days before and after the New Year holidays.
Subsequently, JDI rumored that there was no plan to cut production this year. JDI said that the market reported that JDI will cut production for specific products, but the news was not published by JDI. The company did not disclose the production status of specific products. At this stage, the plant capacity utilization rate of the panel for smartphones was maintained at the level of the previous month (November), and there was no plan to reduce production this year.
JDI pointed out that at the end of the year and next year, the production line will be shut down as in previous years, and production after next year will be carefully handled in response to future demand trends.