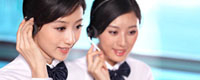 Name: Jessie
Tel: +86-755-27864416
Mobile: +86-18823763597
E-mail: jessie@rxxdisplay.com
Add: 3rd Floor Bldg.11,ChangXing Technical Zone,Wan An Road,Sha Jing town,Ban An district ,Shen Zhen ,GuangDong, China.
Skype: +8618823763597
WeChat: +8615623028461
whatsapp: +8618823763597
QQ: 1610996003





Company News
>> The smartphone OLED panel revenue 2018 will go beyond the LCD 21th,Apr,2017
Organic light-emitting diode (OLED) heat, IHS estimates, 2018 global smart phone with OLED revenue, will be the first time beyond the smart phone LCD panel revenue. AUO and rhenium treasure and other Taiwan factory, is expected to catch OLED shipping boom, to enhance product shipping unit price.
IHS estimates that 2018 smartphone OLED panel shipments will amount to 18.6 billion US dollars, compared with 2015 will surge 75%, the other hand, LCD smart phone panel shipments, is expected to decline 15% to 17.6 billion The dollar. The current smart phone factory, only Samsung Electronics, Huawei and other parts of the Chinese manufacturers using OLED panels, with the Apple iPhone may be adopted in 2017, the future of high-performance smart phones using OLED trends will be more obvious.
As for the progress of the Taiwan plant OLED, AUO is currently wearing the device for the main shipments, such as 1.2 to 1.6 inches round, square and other products, and use in sports, health and fashion devices. As for the VR with the OLED, but also the development of 3.8 and 5.5-inch products, and the resolution of more than 420ppi, 600ppi above the current forward.
Rhenium is the world's leading PMOLED faucet, and has received the order of the world wearing a device leader, its leading orders in the highest proportion, but also shipping high-end products, in addition, the company's high-margin white goods OLED market positive Goods, but also led to profit growth, rhenium treasure has been developed to complete the soft PMOLED, will be shipped in 2017, to further enhance the revenue performance.
Group is the use of the past and the United States and Chi Mei's small generation of production lines, to produce OLED panels, scheduled to develop the end of the development of soft products (plastic OLED), group because the production capacity is not large, can only lock the production of wearing equipment used The OLED screen.
If the number of shipments from the point of view, the use of LCD panel smart phone shipments, will still be higher than the OLED smart phone panel, estimated 2018 LCD panel smart phone shipments will be 1.323 billion, will reach the OLED smart phone ( 2018 shipments estimated at 558 million) more than twice the standard.