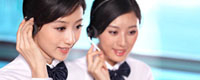 Name: Jessie
Tel: +86-755-27864416
Mobile: +86-18823763597
E-mail: jessie@rxxdisplay.com
Add: 3rd Floor Bldg.11,ChangXing Technical Zone,Wan An Road,Sha Jing town,Ban An district ,Shen Zhen ,GuangDong, China.
Skype: +8618823763597
WeChat: +8615623028461
whatsapp: +8618823763597
QQ: 1610996003





Company News
>> Nokia 8.1 new material: abandon Corning Gorilla Glass
For Corning Gorilla Glass, if you feel strange, you can pick up your mobile phone and look at the glass plate covered by the screen surface (the glass plate below the protective film attached to the protective film), it should be a piece of Corning. Orangutan glass, of course, may or may not be.
Currently, the screen glass used by most smartphones on the market is the Corning Gorilla screen. Corning dominates this market, but it is not exclusive.
According to foreign media NPU reports, HMD Global's Nokia 8.1 mobile phone does not use the Corning Gorilla screen, using a tempered glass from the Japanese company NEG (Nippon Electric Glass) named Niorex.
It is understood that Niorex tempered glass uses a process similar to Corning: depositing potassium ions on the surface of the glass to harden the glass. At present, the Nubian Red Devils Mars mobile phone and some Meizu models are using NEG's tempered glass.
In addition, companies such as Sony, Samsung, Blackberry and Alcatel have used Asahi's Dragontrail glass in the past.