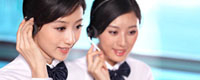 Name: Jessie
Tel: +86-755-27864416
Mobile: +86-18823763597
E-mail: jessie@rxxdisplay.com
Add: 3rd Floor Bldg.11,ChangXing Technical Zone,Wan An Road,Sha Jing town,Ban An district ,Shen Zhen ,GuangDong, China.
Skype: +8618823763597
WeChat: +8615623028461
whatsapp: +8618823763597
QQ: 1610996003





Company News
>> Samsung launches modular micro LED chip order war
According to industry sources, after Samsung introduced the latest modular micro LED display products in the eve of the 2019 CES launch, LED chip suppliers in Taiwan and China began to compete for orders for their micro LED chips.
In this event, Samsung's new products featuring the latest modular Micro LED technology include a 75-inch display, a 219-inch The Wall series and many other next-generation models of different sizes, shapes and configurations. Modular micro LED display products.
Industry observers believe that Samsung's micro LED size is 30*50 microns, which provides better pixel quality than the 146-inch "The Wall" screen exhibited by Samsung a year ago.
According to sources, Samsung has adopted a two-pronged strategy to ensure a stable supply of LED chips by establishing an alliance agreement with Taiwanese LED technology developer PlayNitride and Chinese LED chip maker Sanan Optoelectronics.
Samsung is already a shareholder of PlayNitride, and it is reported that Samsung plans to increase its stake in the company by subscribing to new shares issued by PlayNitride.
PlayNitride has established a new production line in Hsinchu Science Park (HSP) in Taiwan, and the yield of huge transfer technology products is extremely high. As a result, PlayNitride may receive an order for a micro LED chip from Samsung for the production of a Samsung 75-inch modular display.
On the other hand, Sanan Optoelectronics, which previously provided micro LEDs for Samsung's 146-inch displays, is expected to continue to supply Samsung with micro LED chips for the production of Samsung's 219-inch display products.
Samsung is expected to begin selling its new micro LED modular display by the end of 2019, as major manufacturers of Samsung's upstream supply chain are ready to mass produce micro LEDs.