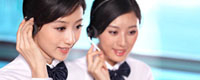 Name: Jessie
Tel: +86-755-27864416
Mobile: +86-18823763597
E-mail: jessie@rxxdisplay.com
Add: 3rd Floor Bldg.11,ChangXing Technical Zone,Wan An Road,Sha Jing town,Ban An district ,Shen Zhen ,GuangDong, China.
Skype: +8618823763597
WeChat: +8615623028461
whatsapp: +8618823763597
QQ: 1610996003





Company News
>> China completed 4K ultra HD TV 5G network transmission test
The Central Radio and Television General Station, China Mobile and Huawei successfully carried out the first 5G network 4K TV transmission test. It is expected that this year's CCTV Spring Festival Evening Shenzhen branch will be the first to realize 4K ultra-high-definition content 5G network transmission.
On January 10, Minister of Industry and Information Technology, Miao Wei, said in an interview with the media that in 2019, China will issue 5G temporary licenses in several cities, enabling large-scale networking to take the lead in some cities and hotspots.
Bosson, a veteran of the communications industry, said: "5G will help broadcasters realize their desire to pull users back to the TV. This is a signal for speeding up the 5G process. It is a major factor in China's 4K ultra-high-definition TV broadcast TV industry. Good."
Ultra-High-Definition is the name of the 4G resolution (3840×2160 pixels) approved by the International Telecommunication Union. The ultra-high-definition TV service includes comprehensive users including end-to-end bandwidth, delay, and packet loss. The experience has high requirements, and the features of "high rate, low latency, large capacity" provided by 5G will provide a necessary foundation for large-scale application of ultra high definition video technology.
With the approach of global 5G commercialization, the trend of ultra-high definition is sweeping the world. According to the prediction of relevant institutions, from 2018 to 2022, the development of China's ultra-high-definition video will bring 2.5 trillion yuan of industrial scale increment, among which, ultra-high definition The output value of video related services will reach 550 billion yuan.
Jonathan Wood, general manager of business development and cooperation for Intel's 5G Next-Generation and Standards Division, said: "5G will inevitably shake the media and entertainment landscape. Keeping pace with the times, it is a competitive asset, otherwise there is a danger of failure or demise. ""
According to China Mobile, on December 28, 2018, China's first national-level new media platform based on 5G technology was opened at the Central Radio and Television General Station. At the same time, the Central Radio and Television General Station signed with China's three major telecom operators and Huawei. The 5G new media platform cooperated to build a framework agreement to support 4K ultra-high-definition video transmission based on 5G network, 4KVR live broadcast production, 4K video mobile editing and 4K channel mobile screen projection and other application experiments.
At present, the cooperation has initially completed the laboratory planning and system preparation, the laboratory will be launched during the two sessions this year, and simultaneously broadcast 5G live broadcast of 4K ultra-high-definition video signals in 10 pilot cities.