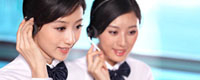 Name: Jessie
Tel: +86-755-27864416
Mobile: +86-18823763597
E-mail: jessie@rxxdisplay.com
Add: 3rd Floor Bldg.11,ChangXing Technical Zone,Wan An Road,Sha Jing town,Ban An district ,Shen Zhen ,GuangDong, China.
Skype: +8618823763597
WeChat: +8615623028461
whatsapp: +8618823763597
QQ: 1610996003





Company News
>> Apple iPhone will abandon LCD display next year
According to the Wall Street Journal, people familiar with the matter said that Apple may completely abandon the LCD display in the 2020 iPhone product and switch to an OLED display to achieve a more flexible mobile phone design.
At present, Apple's iPhone sales are less than expected, the global supply chain has been implicated, and its main supplier of LCD panels, Japan Display Company (JDI), began to seek help from Chinese investment.
According to people familiar with the matter, Japan Display Inc. is intensively negotiating an investment with Taiwan's TPK Holdings Co. and China's state-owned Silk Road Fund. It will include approximately 30% of the equity and may gain greater control in the future. The scale of the investment has not yet been determined, but it may reach about 60 billion yen (about 550 million US dollars) or more.
In the last fiscal year ending March 2018, more than half of Japan's display company's revenue came from Apple. But in the latest iPhone series, only XR uses LCD monitors, but the model sales are sluggish.