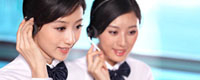 Name: Jessie
Tel: +86-755-27864416
Mobile: +86-18823763597
E-mail: jessie@rxxdisplay.com
Add: 3rd Floor Bldg.11,ChangXing Technical Zone,Wan An Road,Sha Jing town,Ban An district ,Shen Zhen ,GuangDong, China.
Skype: +8618823763597
WeChat: +8615623028461
whatsapp: +8618823763597
QQ: 1610996003





Company News
>> The world's first folding screen phone: Soft Yu soft party finally sold
Samsung Galaxy Fold is generally regarded as the world's first folding screen mobile phone, but in fact, as early as the end of October last year, Shenzhen Rouyu Technology launched the first folding screen mobile phone "FlexPai soft", priced at 6GB +128GB 8999 yuan, 8GB + 256GB 9998 yuan 8GB+512GB 12999 yuan.
The thickness of the soft body is only 7.6mm. It is a 7.8-inch second-generation AMOLED flap flexible screen independently developed by Rouyu Technology (4.3 inches when folded). It has a large color gamut and strong contrast. It can withstand more than 200,000 times. The bending operation will not break the screen.
At the same time, there is a soft charging technology independently developed by Rouyu Technology. The official said that it can be filled with 80% of electricity in one hour.
The machine was scheduled to start buying on the second day of November, but it has been stuck in the PPT since then. Even after Xiaomi showed the prototype of the double-folding mobile phone, the soft-senior executives also ridiculed it and caused heat. Negotiation.
One of the reasons is that the aircraft is equipped with Qualcomm Xiaolong 855 that was not released at that time (it is said that it was also treated by Qualcomm because of the rush). In addition, this folding screen of Rouyu has not been mass-produced until the end of March this year. This phone has entered the mass production stage.
On the evening of April 28, Rouyu Technology officially announced that the first batch of FlexPai Softphones launched at Tmall had been sold out, and the next round of sale was at 10 am on May 9.
However, Rouyu did not disclose the first batch of stocking volume, only said that today's Tmall 6000 + domestic goods single product list TOP1, hot sale single product list TOP6, hot brand list TOP7.
In this way, with the Samsung Galaxy Fold, which was originally planned to become the world's first mass-produced first-hand folding screen mobile phone, it was skipped due to design flaws. Huawei Mate X was scheduled to be arranged in June, and the soft-soft soft party finally grabbed it. In the forefront, at least in nominal terms, the first, first sales of the folding screen mobile phone.