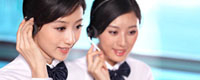 Name: Jessie
Tel: +86-755-27864416
Mobile: +86-18823763597
E-mail: jessie@rxxdisplay.com
Add: 3rd Floor Bldg.11,ChangXing Technical Zone,Wan An Road,Sha Jing town,Ban An district ,Shen Zhen ,GuangDong, China.
Skype: +8618823763597
WeChat: +8615623028461
whatsapp: +8618823763597
QQ: 1610996003





Company News
>> Consolidate dominance Samsung will produce seventh-generation OLED panels 24th,Apr,2017
In the OLED panel market, Samsung's market share accounted for up to 95%, and now foreign media pointed out that Samsung will begin production in the second quarter of next year's seventh generation OLED panel!
LG Display is a massive increase in production of six generations of OLED, including attracting Google to invest hundreds of millions of dollars for flexible small size panel capacity expansion.
And Samsung has felt the pressure, in order to keep the advantage, is accelerating the development of the seventh generation OLED production line, the fastest production in the second quarter of 2018, the location is A4 production line.
It is understood that other manufacturers are still the sixth generation of OLED-based screen, each time the screen technology updates, will bring better display, power consumption significantly reduced, and Samsung R & D of a new generation of OLED screen can be Folding curved display is actually the most worthy of attention.
The news also pointed out that the Samsung display technology department will continue to study a wide range of research, including foldable OLED screen, chip-on-plastic OLED screen and 800ppi pixel density of ultra-resolution OLED display.
Before the outside world news that Samsung will launch this year called a Galaxy X folding screen smart phone, and so far is still very mysterious. And Samsung is very likely at the end of this year when the small batch of production to test the market reaction.
In addition, the chip-on-plastic OLED screen is also a new type of screen technology, it is through plastic to replace the traditional glass substrate, which can more easily create similar to the Galaxy S8 and Galaxy S8 + this surface smart phone.
As for the 800ppi ultra-high pixel density OLED panel, this product is not for TV or tablet computer product development, but specifically for smart phones to build such a small device. This is a 5.5-inch resolution up to 3480 × 2160 pixels Ultra HD 4K ultra-high-definition screen, and this is not the first news that Samsung will develop this screen.
According to Yi Choong Hoon, chief executive of panel research firm UBI Research, it is expected that for a long time, the OLED market is still dominated by LG, and other rivals have considerable gaps in yield, productivity and technology.
Currently on the market 95% of the OLED display are from Samsung, even if Apple iPhone 8 to use the OLED display, but also depends on the supply of Samsung. According to forecasts, by 2020, Samsung OLED panel supply on the rule will be difficult to be shaken.