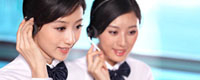 Name: Jessie
Tel: +86-755-27864416
Mobile: +86-18823763597
E-mail: jessie@rxxdisplay.com
Add: 3rd Floor Bldg.11,ChangXing Technical Zone,Wan An Road,Sha Jing town,Ban An district ,Shen Zhen ,GuangDong, China.
Skype: +8618823763597
WeChat: +8615623028461
whatsapp: +8618823763597
QQ: 1610996003





Company News
>> Samsung urgently stopped the Galaxy S10 latest system update: APP fingerprints have problems
In February, Samsung launched the new flagship Galaxy S10 series in San Francisco, USA, which is pre-installed with the Android UI 9.0 deep customization One UI system. However, this high-profile new flagship has recently appeared in a minor update in a system update.
According to SamMobile, the Samsung Galaxy S10 recently received a new system update (XXU1ASE5). However, some Galaxy S10 users accidentally discovered that some third-party apps have problems when they are used. This happens on the popular popular software WhatsApp. The two most affected apps are Twitter and Nova. Launcher.
According to feedback from these S10 users, after updating the system, the fingerprint recognition speed of their own devices is obviously slower than before, and the battery consumption speed is also significantly faster than before, and even random shutdowns may occur. Moreover, even restarting the phone or even restoring the factory settings will not solve the problem.
Based on the emergence of various problems, Samsung had to stop this update. However, what caused the abnormality of the system update and how it will be dealt with in the future. So far, Samsung has not clearly stated this.
It is understood that this update has improved the camera night scene, and joined the May security patch. However, in view of the emergence of the problem, it is recommended that you do not worry about updating now, and then update it after Samsung optimizes.