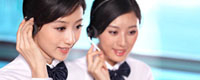 Name: Jessie
Tel: +86-755-27864416
Mobile: +86-18823763597
E-mail: jessie@rxxdisplay.com
Add: 3rd Floor Bldg.11,ChangXing Technical Zone,Wan An Road,Sha Jing town,Ban An district ,Shen Zhen ,GuangDong, China.
Skype: +8618823763597
WeChat: +8615623028461
whatsapp: +8618823763597
QQ: 1610996003





Company News
>> Aisiqiang ship a panel factory OVPD OLED evaporation system 24th,Apr,2017
Aisi announced that it has received orders for a major OLED panel manufacturer in Asia, which will provide a set of OLED vapor deposition systems and will be installed in the second half of 2017.
Although Iris did not specify the type of vapor deposition system in the bulletin, according to previous reports, Icelande only OVPD vapor deposition system manufacturing experience, so the shipment of the evaporation system type will be OVPD.
Aisi will work with the panel manufacturer to try to commission the OVPD vapor deposition equipment to the production level. According to Ai Siqiang, OVPD vapor deposition technology compared to traditional evaporation technology, has a variety of unique advantages, including high evaporation rate, high material utilization and reduce the material in the evaporation of the crack.
In March last year, I thought that the use of OVPD vapor deposition equipment to achieve the OLAD (OrganicLarge Area Demonstrator), after several months of testing has been a good result, the current equipment has entered the customer testing phase of the shipment.
What is OVPD evaporation technology?
OVPD is a revolutionary organic semiconductor material deposition technology from AIXTRON, which produces organic light emitting diodes (OLEDs) and flexible electronics for flat panel displays, lighting and other semiconductor applications. Based on the principle of gas phase transmission, OVPD is an innovative organic small molecule thin coating deposition technology that achieves low operating costs and maximum production efficiency.
In the United States by Princeton University Stephen R. Professor Forrest's patented process, the organic material can be evaporated under high vacuum conditions and transported through the inert carrier gas to the substrate where the deposition occurs. Compared with the traditional method (vacuum thermal evaporation - VTE), the technology has significant advantages in process control, recyclability and operating costs.
UDC has the right to use the OVPD patent and granted the patent specifically to AIXTRON for the development, production and marketing of OVPD systems in 1999. With the support of UDC, AIXTRON has developed an OVPD production system that focuses on OLED technology requirements. For this reason, AIXTRON combines OVPD with a patented near-coupled sprinkler (CCS) technology and successfully applies it to other AIXTRON systems (MOCVD) for mass production of semiconductor devices.