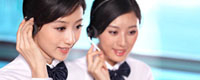 Name: Jessie
Tel: +86-755-27864416
Mobile: +86-18823763597
E-mail: jessie@rxxdisplay.com
Add: 3rd Floor Bldg.11,ChangXing Technical Zone,Wan An Road,Sha Jing town,Ban An district ,Shen Zhen ,GuangDong, China.
Skype: +8618823763597
WeChat: +8615623028461
whatsapp: +8618823763597
QQ: 1610996003





Company News
>> After LGD, Samsung Display delays LCD discontinuation
According to foreign media sammobile, Samsung Display, which originally planned to stop producing LCD panels by the end of 2020, has changed this plan.
The report pointed out that Samsung Display's LCD panel production at the Asan L8 wafer fab will be postponed to stop production in March 2021 and start construction for an additional quarter.
The reason for the plan change is that the demand for LCD panels has recently increased rapidly, and prices have also risen. Samsung has also notified relevant companies of the delayed decision.
According to the core news, Samsung is currently negotiating with a number of companies to discuss the sale of production equipment. It is expected that the final buyer will be confirmed before February 2021, and the LCD production line will be closed before March.
Prior to this, Samsung had sold part of its L8 factory equipment to Chinese display manufacturer Yufenglong, and its Suzhou factory had also been sold to TCL's China Star Optoelectronics. At present, only South Korea's Asan factory and Suzhou factory are producing LCDs.
Interestingly, LG Display, also a large display manufacturer from South Korea, also announced in January this year that it would stop producing LCD panels at the end of the year.However, it was unexpected that the epidemic would drive panel demand growth and panel prices soared.LGD also began to regret this decision. , And issued a notice in October announcing the delay of the shutdown of South Korea's LCD panel production line by one year.