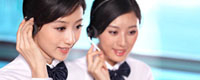 Name: Jessie
Tel: +86-755-27864416
Mobile: +86-18823763597
E-mail: jessie@rxxdisplay.com
Add: 3rd Floor Bldg.11,ChangXing Technical Zone,Wan An Road,Sha Jing town,Ban An district ,Shen Zhen ,GuangDong, China.
Skype: +8618823763597
WeChat: +8615623028461
whatsapp: +8618823763597
QQ: 1610996003





Company News
>> Apple and Samsung support, and global OLED panel sales in the fourth quarter hit a record high!
According to the latest report released by the market research organization DSCC, global OLED panel sales in the fourth quarter of 2020 are expected to grow 46% year-on-year to US$11.9 billion, reaching a record high.
It is reported that the sales of OLED panels are largely dependent on the smartphone market. The mobile phone panels of the Apple iPhone 12 series and Samsung Galaxy S21 have become an important driving force for the growth of OLED panel sales. In the latest news, Apple plans to increase production of 96 million iPhones in the first half of 2021, a year-on-year increase of 30%, which is estimated to include iPhone12, iPhone11 and SE production.
In addition, in the fourth quarter, sales of OLED TV panels are expected to increase by 28% annually to 959 million US dollars, a record high. In addition, the sales of OLED smart watches in the third quarter of 2020 increased by 13% year-on-year, and are expected to increase by 34% in the fourth quarter, reaching 798 million US dollars, a record high. DSCC predicts that the total revenue of OLED panels in all application areas will increase by 15% in 2020, reaching 31.9 billion US dollars.
Under the mismatch of supply and demand, the panel industry has set off a wave of price increases since the second half of this year. Qunzhi Consulting data shows that the panel still showed an upward trend in early December. On Monday, the panel upstream glass supplier Japan Electric Glass suffered an unexpected power outage, which made the panel supply chain that was out of stock worse. It is reported that the accident has affected its production line, which may last as long as 4 months.
At this stage, my country is in a period of rapid expansion of OLED panel production capacity. A group of companies such as BOE and Shenzhen Tianma are expected to break the monopoly of Samsung and LG in this field in the future and quickly gain a place in the market.
In addition, in the entire OLED industry chain, the link with the highest gross profit rate is precisely the production link of the upstream monomer materials, which is also the biggest constraint on the localization of the entire industry chain in my country at this stage. At present, China has finally broken the foreign monopoly in sublimation materials. Driven by future demand, these OLED material manufacturers are expected to expand their market share, make up for shortcomings, and enhance their competitiveness in the global market. Therefore, Wu Yu recommended OLED material-related manufacturers, Wanrun, Aolaide, Ruilian New Materials, and Puyang Huicheng.