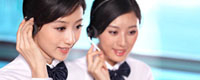 Name: Jessie
Tel: +86-755-27864416
Mobile: +86-18823763597
E-mail: jessie@rxxdisplay.com
Add: 3rd Floor Bldg.11,ChangXing Technical Zone,Wan An Road,Sha Jing town,Ban An district ,Shen Zhen ,GuangDong, China.
Skype: +8618823763597
WeChat: +8615623028461
whatsapp: +8618823763597
QQ: 1610996003





Company News
>> Manufacturers stop investing: LCD screens will be eliminated at an accelerated pace
LCD screens will become a thing of the past, which is an emerging trend in the industry.
According to the latest forecast of market research company IHS Markit, starting from 2022, global companies will become more cautious in investing in LCD panels, and those suppliers that originally produced LCD-related equipment will have to change their main business areas. When BOE and Huaxing Optoelectronics' 10.5-generation panel lines are officially put into operation, the investment in LCD panels will be officially terminated.
On the other hand, investment in OLED will surge. IHS Markit said that in the next five years, up to 8 billion U.S. dollars will be invested in the industry. Chinese panel companies may invest a lot of money in sixth-generation flexible OLED, Y-OCTA and TFE technologies, and the cost of inkjet printing equipment will also increase.
In fact, this is true. From 2020 to 2024, the global shipments of large-size LCD panels will decline at a negative compound annual growth rate of 0.8%, mainly due to TVs, monitors, tablets, laptops and 9 The demand for tablet computers with screens of inches and above is saturated.
At the same time, global shipments of small and medium-sized LCD panels are expected to reach 1.8 billion units in 2024, with a compound annual growth rate of negative 4.4% from 2019 to 2024.
As AMOLED panels become more and more popular in mobile phone applications, it is expected that more manufacturers will use AMOLED panels in smart phones, thereby reducing the demand for LCD panels. By 2024, half of global mobile phone shipments will be equipped with AMOLED panels, and the other half will be equipped with LCD panels.