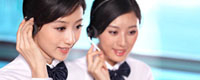 Name: Jessie
Tel: +86-755-27864416
Mobile: +86-18823763597
E-mail: jessie@rxxdisplay.com
Add: 3rd Floor Bldg.11,ChangXing Technical Zone,Wan An Road,Sha Jing town,Ban An district ,Shen Zhen ,GuangDong, China.
Skype: +8618823763597
WeChat: +8615623028461
whatsapp: +8618823763597
QQ: 1610996003





Company News
>> LGD announced that it will postpone the LCD discontinuation plan for one year
South Korean panel manufacturer Samsung Display recently announced that due to the short supply in the market, the LCD production line that was originally expected to be discontinued by the end of 2020 will be temporarily suspended, and the final stop time will be decided according to market demand. LGD, another large LCD panel manufacturer in South Korea, also announced that the South Korean LCD panel factory, which was originally going to stop production at the end of 2020, will also temporarily suspend production for one year.
According to a report by South Korean media "THEELEC", LGD originally decided to stop production at its LCD panel factory in South Korea at the end of 2020, and then supply it from the Guangzhou factory in China. Only beginning in the third quarter of 2020, the market demand for LCD panels, especially for TV panels, has increased significantly. Therefore, LGD decided to postpone the suspension of production of LCD panel factories in Korea for one year before being able to determine that there is sufficient supply.
The report emphasized that LGD's main demand is to provide IPS LCD panels with wider viewing angles and more color display. In the past, this aspect was supplied by China Huike (HKC) and Hon Hai Group's Supervision Sakai (Sakai SIO) and other manufacturers, but due to the new crown epidemic, Huike delays the construction of the fourth generation 8.5 line. It is also difficult for Sakai to provide LGD with enough IPS LCD panel volume. For Supervision Sakai, Samsung Display is more important than LGD, forcing LGD to postpone the LCD panel shutdown time.
In addition to the lack of pressure from suppliers, the more important reason is market demand. In the context of increasing market demand, panel prices in the third quarter of 2020 increased by 30% compared with the previous quarter, and the trend continues, making LGD decide to give way to South Korea's P77 generation line and the continued production of the P88.5 generation line. The production line is expected to have a monthly production capacity of 120,000 to 130,000. In response to market demand, the two factories are not expected to have a higher utilization rate to produce more products.