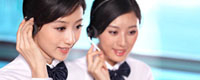 Name: Jessie
Tel: +86-755-27864416
Mobile: +86-18823763597
E-mail: jessie@rxxdisplay.com
Add: 3rd Floor Bldg.11,ChangXing Technical Zone,Wan An Road,Sha Jing town,Ban An district ,Shen Zhen ,GuangDong, China.
Skype: +8618823763597
WeChat: +8615623028461
whatsapp: +8618823763597
QQ: 1610996003





Company News
>> 20 billion! BOE raises funds to increase the 10.5 generation line, flexible OLED
On January 15, BOE issued a plan for non-public issuance of A shares in 2021. It plans to raise 20 billion yuan to acquire part of the equity of Wuhan BOE Optoelectronics, and invest in projects such as Chongqing 6th-generation flexible AMOLED and Chengdu BOE Hospital.
Listed companies increase the number of high-quality assets such as ultra-high generation lines, flexible OLEDs, and digital hospitals
BOE Wuhan's 10.5-generation TFT-LCD production line (B17) has achieved mass production at the end of December 2019. BOE has accounted for more than 20% of the global high-generation line production capacity. If the CLP Panda 8.5 (B18) and Chengdu 8.6 generation (B19) are combined, it will account for more than 26%.
The diversified characteristics of display application scenarios will lead to the emergence of various technologies in the next 5-10 years, and long-term coexistence. Among them, LCD technology will still be the mainstream application technology for large sizes. According to RUNTO data, in the fourth quarter of 2020, BOE 10.5 generation line investment has reached 50K/month, and by the end of 2021, the monthly input of mother board will reach 130K or more. BOE will have the world's largest shipments of large-size panels and a stronger voice in pricing. After the listed company has completed the acquisition of 24.06% of Wuhan BOE Optoelectronics, it will further increase its shareholding ratio and can expect better operating quality.
In December last year, BOE flexible AMOLED screens have passed Apple's certification and completed the first batch of shipments. In 2021, BOE's flexible AMOLED panel shipments are expected to rise rapidly. Its third flexible OLED factory, the Chongqing B12 production line, plans to achieve mass production in the second half of 2021. By then, the flexible OLED supply capacity will be greatly increased to 144,000 pieces of mother substrates per month, and the Chongqing factory with built-in Apple dedicated lines will be Cooperate with Chengdu and Mianyang factories to supply Apple. Therefore, BOE's increased investment in the Chongqing plant should be motivated by optimistic expectations of Apple's AMOLED performance and positive judgment of its own market share. RUNTO predicts that BOE will ship more than 25 million OLED panels for iPhone in 2021.
In addition, this non-public offering will also be invested in the expansion of the digital hospital layout. At present, BOE has deployed a number of digital hospitals in Beijing, Hefei, Chengdu and other places. This time it is planned to invest funds in the construction of Chengdu BOE Hospital, aiming to expand the network of offline medical service systems based in Chengdu, radiate Sichuan and the southwest region, and help the development of smart medical industry.
The high stock price raises funds, demonstrating BOE's operational confidence
Recently, BOE's stock price has risen sharply. The closing price on January 15 was 6.80 yuan. Since mid-December 2020, it has risen by more than 31%, and its total market value has reached 236.6 billion yuan. The 20 billion fundraising is less than 10% of the current market value. If the additional issuance is completed at the current stock price, the total share capital will increase by less than 10%, the earnings per share will decrease, the price-earnings ratio will increase, and the immediate return will be diluted. Even if the dilution is limited, BOE has formulated corresponding compensation measures for this, and will actively improve the efficiency of the use of raised funds, improve corporate governance and profit distribution policies, and strengthen investor return mechanisms.
After the completion of this non-public issuance, the total assets of BOE and the amount of net assets will increase at the same time, and the debt-to-asset ratio will decrease, which will promote a more stable capital structure. According to RUNTO's analysis, the fixed increase in the stock price at a high level reflects the optimism of local capital for the future of BOE; the increase in BOE's share of core assets also reflects BOE's operational confidence and potential for the overweighted assets. Period of business expectations.