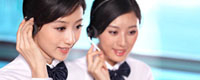 Name: Jessie
Tel: +86-755-27864416
Mobile: +86-18823763597
E-mail: jessie@rxxdisplay.com
Add: 3rd Floor Bldg.11,ChangXing Technical Zone,Wan An Road,Sha Jing town,Ban An district ,Shen Zhen ,GuangDong, China.
Skype: +8618823763597
WeChat: +8615623028461
whatsapp: +8618823763597
QQ: 1610996003





Company News
>> Samsung's first OLED screen notebook with under-screen camera unveiled
On January 14, @ Samsung Display's official Weibo released the first product equipped with Samsung's under-screen camera technology. The technical trademark of this product is "Samsung BLADE BEZEL", which is an OLED screen notebook. Judging from the video, the screen display effect of this notebook is perfect, and there is no trace of the camera. More importantly, the thickness of the notebook screen is only 1.0mm, and the weight is 130g, which is thinner and lighter than traditional notebook screens.
Unfortunately, the Galaxy S21 released by Samsung on the night of January 14 is not an under-screen camera. After all, it is a new technology. Even if it is now mature, it will take time to put into mass production and stocking. Samsung will also launch three series of flagship new products, Galaxy Z Fold, Z Flip, and Note 21 this year. It is expected to be released in June this year. These products may all adopt Samsung's off-screen camera technology.
Since the introduction of smart phones, the screen-to-body ratio has been the development direction pursued by manufacturers and users. In order to achieve a higher screen-to-body ratio, mobile phone manufacturers have introduced many designs such as bangs, digging holes, water drops, etc., but none of them can achieve a full screen. Although the lifting and flipping structure can achieve a full screen, it will also cause the body to be top-heavy and reduce the waterproof performance, which is not the best solution.
In fact, as early as September 1, 2020, ZTE Axon 20 launched the world's first under-screen camera technology. But after a few months, there is still no manufacturer to follow up ZTE. The reason is very simple. Axon 20 is equipped with Visionox screen. Although the under-screen camera is realized, the display effect and Selfie effect are reduced a lot. Other mobile phone manufacturers are waiting for Samsung to launch screens that support under-screen cameras in order to achieve perfect compatibility between display effects and selfie effects.
However, Samsung flagships have always been expensive, and most consumers expect that domestic mobile phones can adopt Samsung's under-screen camera technology to lower the price. Most of the domestic flagships are Samsung AMOLED screens, and the three major manufacturers of Xiaomi, OPPO, and vivo will follow Samsung's footsteps.
Recently, Xiaomi Mi 11 launched the Samsung E4 luminescent material for the first time in China, and the sensor is also Samsung's HMX, and the cooperation with Samsung is relatively close. Vivo's mobile phones are not only equipped with Samsung screens, flagship sensor GN1, and even models equipped with Samsung processors. Therefore, it can be boldly speculated that the domestic mobile phone that first released Samsung's under-screen camera technology may be the Xiaomi Mi 10 Extreme Commemorative Edition/MIX4 or the vivo X70 series.