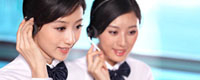 Name: Jessie
Tel: +86-755-27864416
Mobile: +86-18823763597
E-mail: jessie@rxxdisplay.com
Add: 3rd Floor Bldg.11,ChangXing Technical Zone,Wan An Road,Sha Jing town,Ban An district ,Shen Zhen ,GuangDong, China.
Skype: +8618823763597
WeChat: +8615623028461
whatsapp: +8618823763597
QQ: 1610996003





Company News
>> LG is recalling 9434 OLED TVs: overheating or blackening or melting the back panel
LG has an advantage in large-screen OLED technology and has sold many OLED TVs in China. However, today the State Administration for Market Regulation issued a document that LG will recall 9434 OLED TVs in China.
According to the State Administration, recently, LG Electronics (China) Co., Ltd. has reported the recall plan to the State Administration of Market Regulation in accordance with the requirements of the ``Interim Provisions on the Administration of Consumer Goods Recalls, and will recall from May 2016 to September 2019 LG brand TVs manufactured during the month,
Specifically, there are 13 models of OLED TVs including OLED65C7, OLED65E7, OLED65W7, OLED65E6, OLED65G6, OLED77G6, OLED77W7, OLED77W8, OLED65W8, OLED65W9, OLED77C8, OLED77W9, and OLED77C9, involving 9,434 units.
According to the notice, the OLED TVs within the scope of this recall have a single quality problem with the capacitor (X-Cap) used to eliminate the interference of impurities in the input power supply, causing the current in the power supply board to increase, thereby causing overheating.
Under special circumstances, the back panel of the TV may be partially blackened or melted.
For OLED TVs within the scope of the recall, LG Electronics (China) Co., Ltd. will actively implement the main responsibility of the enterprise, carry out the recall of defective products, improve the safety technology, improve the product safety level, and repair it free of charge to eliminate safety hazards.
LG has released a recall plan on the official website from now on, reminding consumers who hold the affected product to stop using the product and contact LG Electronics (China) Co., Ltd. for free maintenance.
Users can log on to the official website of LG Electronics (China) Co., Ltd. to check whether the products they hold are within the affected range, or learn more about the specific situation through the customer service hotline.