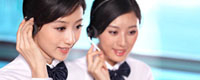 Name: Jessie
Tel: +86-755-27864416
Mobile: +86-18823763597
E-mail: jessie@rxxdisplay.com
Add: 3rd Floor Bldg.11,ChangXing Technical Zone,Wan An Road,Sha Jing town,Ban An district ,Shen Zhen ,GuangDong, China.
Skype: +8618823763597
WeChat: +8615623028461
whatsapp: +8618823763597
QQ: 1610996003





Company News
>> OLED another advantage to disappear Flexible LCD screen is expected to ship in 2018 4th,May,2017
According to foreign media reports, Japan Display is one of the major suppliers of iPhone screen. But earlier came iPhone8 will soon use the OLED screen news, so that Japan Display is very anxious, so Japan Display Ju Ding two killer, to restore the Apple this big customer.
Japan Display CEO said the company will launch a flexible LCD screen, is expected to be officially shipped in 2018. This product will be the traditional LCD screen glass layer for plastic material. Although the use of this technology is not as good as the screen screen OLED screen, but also allows the phone to be equipped with its similar Samsung Edge mobile phone surface effects.
Japan Display said that there are already some manufacturers expressed interest in flexible LCD screen, but this does not mean that the iPhone will also use this screen. But there are news that Apple may use the flexible LCD screen in the mid-range iPhone, MacBook and even Apple Car, as to when the estimated time to wait for a long time.
According to earlier news, Apple will be this year or next year's iPhone with OLED screen. News sources broke the news, iPhone8 is expected to trial production in March this year, the current product has been basically stereotypes, the machine or use 5-inch hyperboloid OLED screen. And the whole glass shell will be the key to the application of wireless charging technology iPhone. There is no physical Home button, the edge of the display to the edge of the design, borderless display embedded Touch ID fingerprint sensor and front camera.