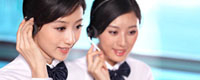 Name: Jessie
Tel: +86-755-27864416
Mobile: +86-18823763597
E-mail: jessie@rxxdisplay.com
Add: 3rd Floor Bldg.11,ChangXing Technical Zone,Wan An Road,Sha Jing town,Ban An district ,Shen Zhen ,GuangDong, China.
Skype: +8618823763597
WeChat: +8615623028461
whatsapp: +8618823763597
QQ: 1610996003





Company News
>> Meat and potatoes: LG / Samsung / Sharp have to OLED display in line 23th,Mar,2017
Earlier today, Bloomberg said the 2017 iPhone will begin to use the OLED display, Apple suppliers will do their best to produce enough OLED display to ensure the smooth production of smart phones.
Meat and potatoes: LG / Samsung / Sharp have to OLED display in line
OLED display has a higher resolution, and Apple is not the only one "coveted" this material electronic product manufacturers. Apple's three major suppliers LG, Samsung and Sharp today announced that they will further develop the technology, the company's long-term profit at the same time produce high-quality OLED display.
In addition, OLED materials will not appear LCD display backlight situation, to create a product body will be more light, for large capacity battery vacated space, when there is current through the OLED display on the Organic materials will light, and OLED display screen viewing angle, and can save energy.