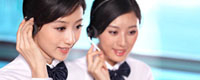 Name: Jessie
Tel: +86-755-27864416
Mobile: +86-18823763597
E-mail: jessie@rxxdisplay.com
Add: 3rd Floor Bldg.11,ChangXing Technical Zone,Wan An Road,Sha Jing town,Ban An district ,Shen Zhen ,GuangDong, China.
Skype: +8618823763597
WeChat: +8615623028461
whatsapp: +8618823763597
QQ: 1610996003





Company News
>> Grab the future market of mainland panel factory collective force OLED 16th,June,2017
According to foreign media reports, the former wave of mobile phone applications for the OLED panel factory investment tide in the ascendant, for the big size panel business opportunities, the mainland this year there will be seven times the next generation of panel factory plant, including CLP, BOE, Huaxing photoelectric and Sharp Japan SDP will also invest, so that China's new panel factory have been expanded.
Since Apple came out will use OLED panel on the new smart phone, the mainland manufacturers began to focus on investment in power OLED panel, including the largest panel plant, including the East, six mainland factories have been building OLED panel new plant, estimated to 2020, the total The amount of investment will be more than 2 trillion yen scale, to seize the future of the OLED panel 30% market.
BOE, Huaxing Optoelectronics, Tianma, and Hewlett-Packard, Victoria letter and other land factory announced a total of about 600 billion yuan to invest NT $ 6 OLED panel factory, to fight against Samsung currently dominate the status of smart phone OLED panel. Cross-strait original mass production last year, 6-generation LTPS panel plant, the progress of all backward, mainly product yield is not easy to pull up. A new round of high-end mobile phone panel technology investment competition has been launched, but also to the most active landlord, BOE announced in Sichuan sheep invested 46.5 billion yuan, the construction of 6-generation soft OLED panel plant, planned production in 2019.
Benefit LCD TV size zoom, resulting in large size panel continued out of stock. This year, the expansion of the panel factory, including the CLP Panda Group Chengdu, Xianyang each have a 8.6 on behalf of the line, Huike Group Chongqing 8.5 on behalf of the line, BOE in Fuzhou 8.5 on behalf of the line and Hefei 10.5 line, Huaxing photoelectric 11 on behalf of the line Has also begun to layout, grab the future OLED market share.